Computer Evidence Recovery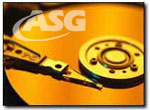 People use computers for everything, many of which are very negative, including cheating you, hiding money, having an affair and just about every other thing you can imagine. Computer Evidence Recovery maybe a great way to find things out. Frequently, these same people clean out the computer before they depart by deleting "everything" or "reformatting" the computer. The reality is THE EVIDENCE IS STILL THERE, waiting to be found. Often we can even prove what steps they took to try and destroy the evidence! The only question is do you want it or not.
Why would a Private Investigator be involved in this work?
Simply put, the art of computer data recovery by private investigators came from more traditional assignments, like e-mail tracing, locating web site owners, identifying computers on the internet, etc. The handful of Private Investigators who focused in this area became more and more involved in recovering information from computers and they spent almost countless hours working in this area. We at ASG are pleased to have access to the very specialized and talented private investigators who can't get the evidence you need off of a computer that has been cleaned.
The obvious advantage of working with ASG is that like any other assignment we take as licensed private detectives, our relationship is 100% confidential. We recover the computer evidence that few others could and we do so in a legal privileged and protected investigation. Keep your affairs private.
If you need to prove infidelity or you know that your spouse used the computer to move or hide money and information that you can't find, we can help.
Forensic Computer Evidence Recovery
Forensic Data Recovery is the science of recovering information from a computer that may have been deleted or otherwise damaged or hidden.
One of the key elements in every computer evidence recovery procedure is time. Users may unintentionally or inadvertently overwrite evidence simply by continuing to complete their daily tasks.
Our specialists will quickly and cost-effectively collect and preserve data or evidence that may have been deleted or become inaccessible through normal computing methods. Our specialists can determine if certain information exists and, if so, where it might be located.
When the data storage media is recovered either on location or at our lab facility, an accurate audit trail commences. The media is immediately logged into a tracking system and a log is produced. This log, suitable for all legal proceedings, accompanies the media throughout the recovery process. ASG will then ensure the continuity of evidence by adding the investigator's name, signature, date and a detailed description of what was done.
At this stage of the process, Federal Rules of Evidence apply. Our company's expertise in magnetic media storage devices begins to play a crucial role. First – the media is replicated exactly through a bit-by-bit acquisition process, ensuring the integrity of the subject media is intact, and evidence preserved. Our specialists then work only with duplicate copies ensuring that no contamination of the original data takes place.
Our services include electronic discovery consultation; onsite seizure of the evidence; thorough processing of the evidence; interpretation of the results; reporting the results in an understandable manner; and court recognized expert testimony.
In this preliminary examination, Advanced Surveillance Group provides the client a detailed report outlining file structures, media integrity, and the recoverability of deleted files. This report may be used to determine if the files present will be of assistance in the investigation. Our specialists will then make recommendations on how to proceed if further information needs to be retrieved. This report allows our clients to make an informed decision on the various options that may be available to them. The client's needs augmented with our recommendations assure that the time spent on the analysis is focused at all times.
Here is a brief list of what is possible:
Recovery of deleted computer files
Data recovery even after a hard drive has been reformatted or repartitioned
In many cases, encrypted files can be decrypted
Determination of websites that have been visited
Determination of what files have been downloaded
Determination of when files were last accessed
Determination of when files were deleted
Discovery of attempts to conceal or destroy evidence
Discovery of attempts to fabricate evidence
Discovery of hidden text that was removed from the final printed version of a document
Discovery of faxes sent or received on a computer
Discovery of email messages and attachments even if previously deleted
Recovery of Financial Records and Other Documents
We Provide:
Analysis of Computers and Data in Criminal Investigations
Onsite Seizure of Computer Data in Criminal Investigations
Analysis of Computers and Data in Civil Litigation
Onsite seizure of Computer Data in Civil Litigation
Analysis of Company Computers to Determine Employee Activity
Assistance in Preparing Electronic Discovery Requests
Reporting in a Comprehensive and Readily Understandable Manner
Computer Forensics on Both PC and Mac Platforms
Our clients include law firms, corporations of all sizes, as well as Provincial, State and Federal Agencies.
DATA RECOVERY
We are one of a mere handful of companies worldwide that specialize in the restoration and retrieval of computer data. Our specialists can recover data from virtually any medium including:
Desktop Computers
Laptop Computers
PDAs
Compact Disks
Floppy Disks
Zip Disks
Thumb Drives
Portable Storage Devices
All Manner of Digital Camera Storage Cards
Tape Backup
RAID Sets
Before you do ANYTHING, call us. We can help. Losing mission-critical data can be terrifying. The data recovery process should not. Our free estimates and "No data, no charge" policy ensures that you are protected from surprises at all times.
FEES
Email Tracing $155.00 per hour
Specialty Email Tracing Flat rate from $250.00 – $600.00
Covert System Monitoring $450.00 for setup. $100.00 per hour for analysis
Internet Profiling $155.00 per hour
Data Recovery $155.00 per hour
Data & Information Security Consulting $155.00 per hour ($1200.00 retainer)
Forensic Computer Analysis $200.00 per hour ($2500 retainer) See Note Below
Expert Testimony $250.00 per hour ($1500 retainer)
Expert Consultation $250 per hour ($1500 retainer)
Technology Related Investigations $155.00 – 250.00 per hour ($1000.00 retainer)
Note: Fees for services, travel, and expenses are deducted from the retainer. Any unused portion of the retainer will be returned to the client. When the retainer is exhausted, billing for further services and travel will be done weekly and is due upon receipt. If payment is not received within 10 days, all work will be discontinued until payment is received. We reserve the right to require replenishment of the retainer. All of the above retainer amounts are for engagements lasting no more than three (3) days; for engagements involving substantial hours of work, please contact us for the retainer amount.
There is a three (3) hour minimum billing for testifying in a deposition, hearing, trial, etc that is local to our jurisdiction. Outside the jurisdiction, our daily rate of $1500 shall apply. We must be paid in advance for all depositions.
The Data Recovery rate is only applicable to those situations where there is no possibility of the recovered data being involved in any type of litigation. All other data recovery work is billed at our Forensic Computer Analysis rate.
All rates, terms, and conditions are effective June 2004 and are subject to future change without notice.
Read the BBC article "Uncovering a computer's secrets".
FREQUENTLY ASKED QUESTIONS
What is Your Process?Upon contacting our office, you will be placed in contact with a data recovery specialist who will provide a very basic synopsis of your situation and potential for recoverability. Once you have decided on a plan of action, we will advise on the best method of receiving your media. Upon receipt of your media, we perform a FREE initial analysis and estimate, providing you with a step by step outline of what is wrong with your media and what we are going to do to recover it, this estimate also states a fixed price that WILL NOT CHANGE. Should you accept the terms of the estimate, we will then move ahead with the recovery. Upon completion, we will return your data to you in whatever format is most convenient.
How Much Does It Cost To Look At My Drive?Nothing. Our estimate is absolutely free and will not change once work commences.
What If You Can't Recover My Data?Then you don't pay.
Is Recovery Guaranteed?No one can guarantee recovery of data from a medium. There are a vast myriad of things that can go wrong with computer media. In the case of a head crash on a hard drive, a piece of equipment actually gets dragged across the platters that store data, physically gouging it away. The data residing on that physical space would now be irretrievable. Fortunately, this is not common.
Why Can't I Download A Free Program From The Internet To Recover My Data?There is no shortage of free and low priced utilities available on the internet to recover your accidentally deleted files. Unfortunately if you don't know how to use them properly, you can do more harm than good. If these programs aren't designed to address your specific data loss situation, you could be rendering the files unrecoverable. For every moment that your hard drive is on while you attempt recovery, you could be actually overwriting the very data that you are trying to retrieve. If the data is mission critical or of the utmost importance, you do not want to run the risk of losing it forever.
What Should I Do if My Data Goes Missing or My Drive Fails?Stop what you are doing immediately. Shut the computer off. Contact our office. The number one cause of failure to retrieve data is because the customer used the computer for a number of days after the data went missing, or attempted various methods of recovery on their own.
How Much Does It Cost?Data Recovery is not cheap. In many instances, it is cheaper to redo work that has been deleted. Our fee is $155.00 per hour, with a minimum 1-hour charge.
Some Repair Shops Claim To Do Data Recovery. Can I Use Them?The choice is certainly yours. We caution, however, that an A+ certified technician or an MCSE is not a data recovery specialist. While they possess more skills in this arena than the average person, they do not possess the skills and specialized tools that our company has. Just one of the many programs we use in this field is worth over $3000.00. They may dabble in it, but we specialize in it. If you absolutely NEED your data, don't trust it to someone who will just be throwing a few good tries at it. Few people in the world specialize in this type of work. There are no courses on this type of work at your local college. The folks that do this work correctly do not grow on trees.
Why Are The Repair Shops Cheaper? Because they don't have the tools or the success rate. We caution that their hourly rates may be cheaper, but many don't have a "no data, no charge" policy, and they also have things like 3-4 hour minimum charges. If it only takes an hour to get your data, why pay for 3?
Contact us today for Computer Evidence Recovery