Cheating Spouse – Online Dating and Scams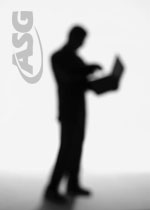 Are you involved in a relationship with someone that you met online? Do you foresee a great future between the two of you? If the answer is yes, then you may need a private investigator as you do not want to fall prey to online dating and scams.
Online scammers collect billions of dollars annually from unsuspecting love seekers just like you. Held hostage by the promise of a brilliant future with someone who enjoys the same interests as us; we become blinded by emotions and throw all caution and common sense to the wind.
The investigators at Advanced Surveillance Group have done hundreds of background checks, information locates and verifications on online suitors. Our philosophy is that no matter the result; good or bad, the search just makes sense. Of course, you hope to find that your friend is every bit the person of moral character that they say they are, but the harsh reality is that a vast number of them are not. Unfortunately, many of our targets have been found married, incarcerated, the opposite gender of what they reported, a registered sex offender or they simply do not exist at all. (See below links to just a few of the many websites focusing on online dating scams.)
Consider the following some red flags to be aware of: Does it appear as though the profile photo was taken professionally? Does your love interest claim to have a really troubled past? Have you been "dating" the same person for over a year and still do not talk on the phone? Do you send them expensive gifts and monetary loans while they send you cheap greeting cards? Are you unable to move the relationship in a forward direction? Is your "friend" just a lonely millionaire looking for love in all the wrong places?
Anyone of these things can happen legitimately, but since you just don't know, then you just need to find out. Your emotional and financial future depends on it.
For the cost of a romantic dinner and a movie for two, you can check out the online "object of your affection". You owe it to yourself and your loved ones to know the person who may eventually become a member of your family.
Trade feelings of anxiety and self-doubt for feelings of comfort and security in knowing that you can trust this person and that what they tell you is the truth. Understand that your making a call to a private investigator does not mean that you're cynical or emotionally unavailable; it means that you're smart.
If you're considering taking your online relationship to the next level, call Advanced Surveillance Group. Let us help you get the truth.