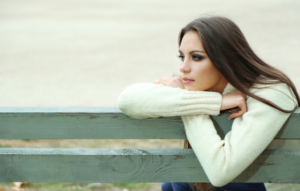 Most people who opt to marry nowadays do so with the hope of "happily ever after" with one partner. Very rarely is an alternative even conceptualized outside of the initial prenup planning. So, why would someone choose to cheat? While some studies claim 20% of American singles and up to 9% of married couples have entertained polyamory or open relationship concepts, the majority of partners still expect lifelong, or at least long-term, loyalty. Marital infidelity does occur, however, and if your spouse has been showing the following signs, it may be time to consider calling in the pros to help catch a cheating spouse.
Different Attachment Styles
Poor self-esteem or over-confidence can lead to clinginess or detachment in a marriage. Over time, couples can become more like roommates and desire more or less attachment to their partner. If it's mutual, that's one thing. But more often, one partner feels undesired, unattractive, or develops a connection elsewhere instead of discussing the changes and options with their spouse.
Influences and Exposure to Infidelity
Divorce is not uncommon, but the reasons for parental or family divorce can help determine the rates of the involved children's' eventual marital success. In fact, studies have proven that kids who have been exposed to marital infidelity are twice as likely to cheat or be a victim of infidelity later in life. In those specific cases, the apple may not fall far from the proverbial tree.
Lack of Sexual Satisfaction
Divorce has actually been on the decline since the 1980s when the 50% divorce rate statistic took hold. According to BLS and census reports, closer to 39% of marriages end in divorce today and most of those divorces state lack of sex or sexual dissatisfaction as a primary reason for marital issues. While the initial reasons for looking elsewhere may include other issues, both men and women who cheat outside their marriage desire a more active sex life at one point or another.
The Need for Emotional Validation
Both men and women are emotional creatures, and sometimes the act of infidelity starts off as an external connection to regain the emotional validation the partner feels they lost in the marriage. The need for such validation might stem from lack of communication or intimacy from their partner, perceived body images, aging concerns, and overall lack of appreciation for what the cheating spouse does do within the household or for the family unit or simply for their partner. But this reason for infidelity, specifically, can be dangerous to the marriage since its root cause is the need for a deeper emotional connection that has been lost or can no longer be obtained within the marital relationship.
Boredom
Every relationship enters a stage where boredom is a concern and most of the time that's a simple issue that can be corrected with some therapeutic assistance, extra attention, or a little spice. But in some cases, it leads to one partner seeking excitement elsewhere. Regardless of the reasons for the affair, the signs are likely flashing too bright to be ignored. When you're tired of making or hearing excuses, give ASG Investigations a call to begin Michigan spousal surveillance and get the answers you need.
https://www.cheatingspousepi.com/wp-content/uploads/2020/08/Depositphotos_34504305_m-2015.jpg
638
1000
devcheat
https://www.cheatingspousepi.com/wp-content/uploads/2019/03/asg-logo3.png
devcheat
2020-08-20 16:53:59
2021-06-13 17:44:18
5 Reasons Why Married People Cheat