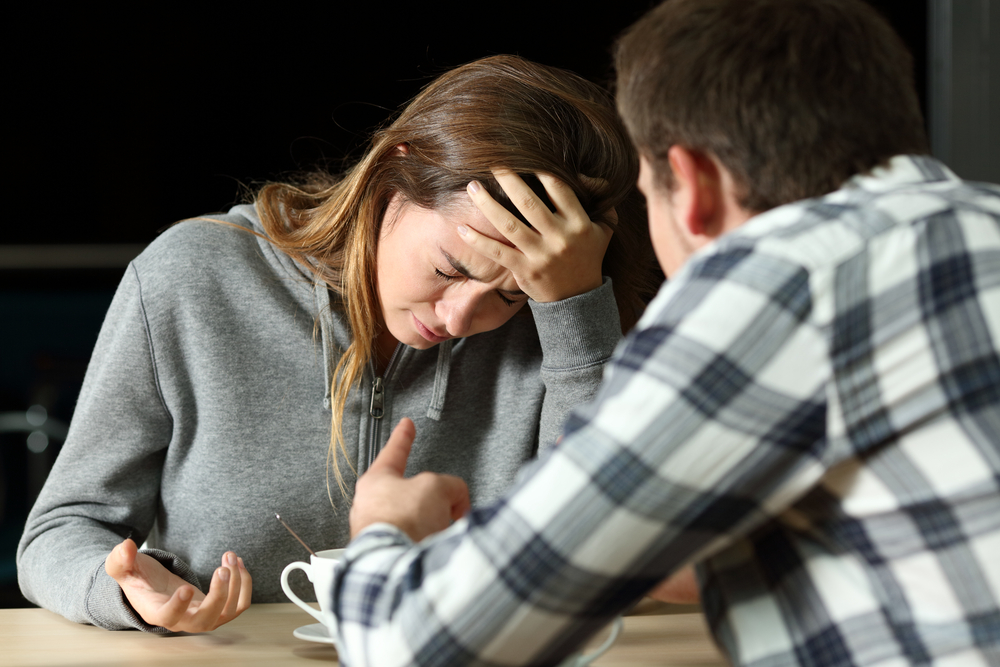 Your romantic relationship rules and guidelines may be completely different from your neighbors, friends, and even your parents. But most married people frown on infidelity. And yet, it happens more than expected. While adultery is generally associated with male behaviors, women do their share of it as well. According to national surveys, approximately 15% of married women and 25% of married men admit they've had physical relationships outside of their marriage. Of course, that's just those who came clean about their personal behaviors, and up to 20% more infidelity occurs when the relationship is emotionally stagnant or sexless. Fortunately, there are some signs to help decide if you're dealing with a cheating wife.
Sudden Improved Appearance or Intense Effort
Self-improvement is important in many life phases, including marriage or romantic partnership. Your wife could be trying to improve her appearance and fitness levels for herself, for you, or even for someone else. Sudden personal changes aren't always a giveaway that there's another romantic interest, but they could be. So pay attention and see if the other signs of infidelity are also present.
Obvious Changes or Intensity in Computer or Tech Device Behaviors
There are over 3.6 billion active social media users worldwide and nearly 4.5 billion expected by 2025, so tech is definitely an integral part of life for most people nowadays. Relationships are often discovered, built, and rebuilt via technology. However, marriages require offline time. So if your partner is showing obvious changes involving their tech or device behaviors, you may need to pay extra attention to who's on the other end of the screen.
Significant Changes in Sexual Activity
Lack of sex or a sudden libido drop is an actual trope for infidelity since it's often one, if not the main sign there's someone else. But other changes in your sex life can also forewarn of trouble. While experimentation can be the spice of life, it can be rather shocking when a partner introduces something completely different into the bedroom. It can also be a warning that they recently learned it elsewhere. Sudden sexual interest can also act as a cover-up or suggest guilt. By all means, don't refuse the extra attention from your spouse if it's offered and wanted, but pay attention to when and how it's occurring to see if any patterns suggest it's powered by infidelity.
She Stopped Inviting You Out with Her Friends
Having separate interests and even separate friendships is essential to the strength and fulfillment of a healthy marital relationship. So there will likely be times you're not welcomed to hang out with the girls. But as long as you're friendly to your wife's friends, invitations should be plentiful otherwise. If those invitations suddenly stop and you notice she's sprucing up more or hiding the details altogether, that could indicate a potential problem. Sudden schedule changes, coming home late from work, and protecting her phone while insisting the girls or a specific friend "need her" can all be signs of a cheating wife. Listen to your intuition and don't handle it alone. Give us a call to connect with the best Michigan private investigator for your needs, and we'll help you find the truth.
https://www.cheatingspousepi.com/wp-content/uploads/2020/10/cheating-wife.jpg
667
1000
devcheat
https://www.cheatingspousepi.com/wp-content/uploads/2019/03/asg-logo3.png
devcheat
2020-10-30 16:19:19
2021-06-13 17:43:46
4 Signs Your Wife May Be Cheating