Every romantic relationship is different, but discovering you've been living with a cheating spouse can be a game-changer for many partners. That level of betrayal can burn deeper than a red-hot poker thrust into the gut and not only lead to emotional and mental issues but also physical health and illness as well as the brain and body fight to comprehend and adjust to the sudden blow. The root concern boils down to one simple question: Can your marriage survive infidelity? And if so, where and how do you start?
Make Sure the Cheating or Affair is Really Over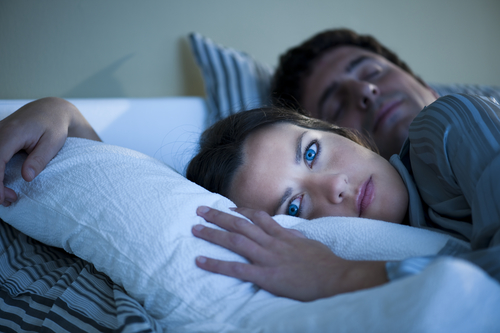 Whether your cheating spouse is a serial cheater or the issue involved just one other person, nothing can be fixed or rebuilt until the infidelity truly ends. But be prepared: the affair may have been as simple as a one night stand, but 50% of marital cheating lasts up to one year, and 30% lasts beyond 15 months. There may be some serious emotional attachment or other complications involved, so you need to decide if it's even worth it to continue. In many cases, it's simply best to cut your losses and continue as co-parents or even eventual friends.
Dive Into the Truth
Having deep discussions with a cheating spouse can be difficult, especially since affairs are often cloaked in lies. Your spouse is likely going to try to conceal the details about the affair as long as possible, hoping instead to just let it go and move on. But that can't be done if you want a stronger, more stable relationship. Approximately 64% of marriages survive infidelity, but nearly 80% of those marriages end up being empty and unhappy. Betrayal burns and you deserve answers, so go to counseling together if necessary to get them.
Work on Underlying Issues
Anyone can talk about the issues or play the blame game, but that only gets issues out in the open or continues the argument. Cheating is not an excuse for a troubled marriage, and that trouble is never one-sided. Marriages take work from both spouses, individually and together. So address the issues to discuss and recognize where and when the breakdown occurred, but don't stop there. Take action to fix those problems, whether they involve finances, work or socializing concerns, parenting differences, intimacy or sexual issues, etc.
Take Matters Into Your Own Hands
A cheating spouse often gets so used to lying that they start to believe their own recreated existence. They may insist the affair was a one-off or that they'll never do it again. But statistics have shown that if someone cheats, they're 3.5 times more likely to do it again. Words are fine, actions are better, but proof can change your life. Chances are you'll have a lot of doubt and uncertainty even if you're determined to get past the betrayal. The right private investigator infidelity specialist can do wonders for your stress and sanity. Give us a call when you're ready for the answers you need.
https://www.cheatingspousepi.com/wp-content/uploads/2021/03/insomnia.jpg
333
500
devcheat
https://www.cheatingspousepi.com/wp-content/uploads/2019/03/asg-logo3.png
devcheat
2021-03-04 15:44:33
2021-06-13 17:43:01
Can Your Marriage Survive Infidelity?