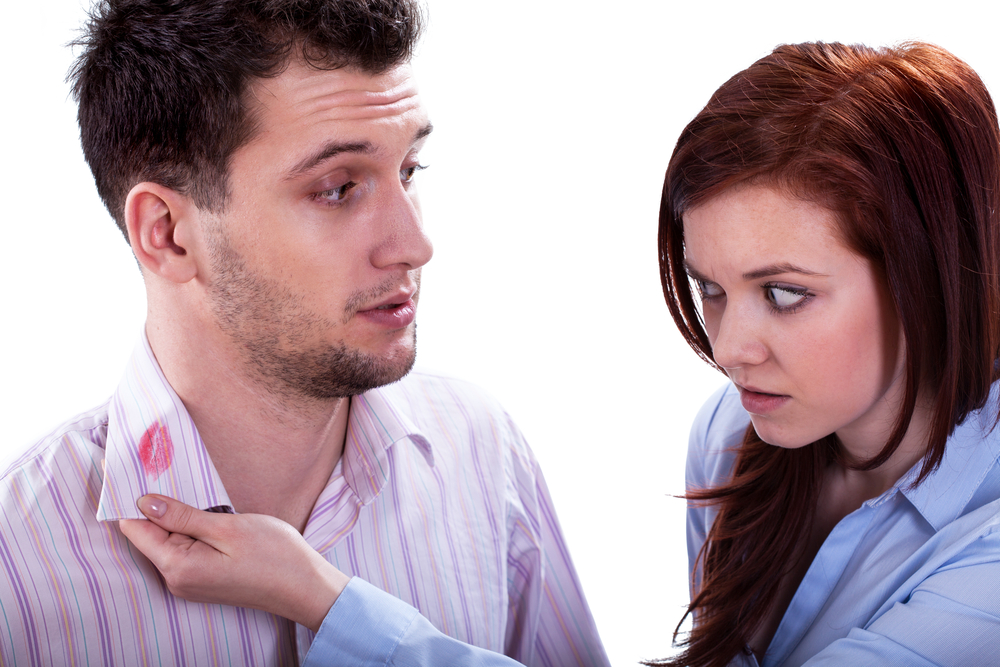 Maintaining a positive and productive marriage can be challenging. But when signs suggest you're living with a cheating spouse, the institution can become unbearable. A recent study has discovered that U.S. divorce rates have fallen to record lows of less than 15 divorces in every 1,000 marriages. That's great for the nation overall, but adultery is still one of the top reasons for divorce. Fortunately, there are some pretty solid ways to catch a cheating spouse.
Go Into Sleuth Mode at Home
A cheating spouse will likely be very careful to avoid being caught, but they're still human. Most cheaters will get careless enough at some point to leave traces of evidence behind. And that can be enough to give you the answers you need if you know what and where to look for it. Start in the closet, but don't focus on the obvious. Go through the back and check pants, suit jackets, and bag pockets. Even look through shoes for odd items like extra condoms, receipts, business cards, phone numbers, and other unusual items that can confirm your suspicions.
Then carry on to the garage. As long as you're legally married and on the car lease, you'll be able to legally access any existing GPS in the vehicle. Check the patterns, especially stops made right before coming home, to see if your spouse was in fact at the drugstore or if they stopped at that cute coworker's apartment instead. You can even plant a small bugging device under the driver's seat to hear phone calls or other private conversations. But be forewarned, that is just for your personal knowledge and it can't be legally used in court.
Dive Into the Devices
Smartphones have become a basic requirement in American culture, and the US ranks third globally with over 300 million cell phones currently in use. With the current employment challenges, more and more adults are also spending their days and nights wrapped up in their tablets and laptops. But it's not just work that draws people into their devices. COVID has led to an uptick in online connections, liaisons, and affairs. And according to YouGov, 17% of adults who currently use dating apps admit to using them to cheat on their current partners.
The good news is that your spouse can't be on their devices 24/7. The bad news is that if they're locked or history is scoured on a regular basis, chances are they're intentionally attempting to cover their tracks. If you're concerned, check the devices. Be aware that you won't be able to use the information in court if you find it without their permission. But you will have the answers you need and deserve.
Call In the Pros
Infidelity is responsible for up to 40% of divorces. And while 70% or more couples do survive the offense, most of those marriages end up empty and unhappy. You have every right to know the truth, but finding it out on your own can be emotionally exhausting, lead to extreme mental anguish, and in some cases even be dangerous. Why not avoid the trouble altogether and call in the pros? Professional Michigan spousal surveillance can get the answers you need so you can focus on a healthier and happier future.
https://www.cheatingspousepi.com/wp-content/uploads/2021/03/cheating-boyfriend.jpg
667
1000
devcheat
https://www.cheatingspousepi.com/wp-content/uploads/2019/03/asg-logo3.png
devcheat
2021-03-17 18:18:02
2021-06-13 17:42:00
3 Ways to Catch a Cheating Spouse