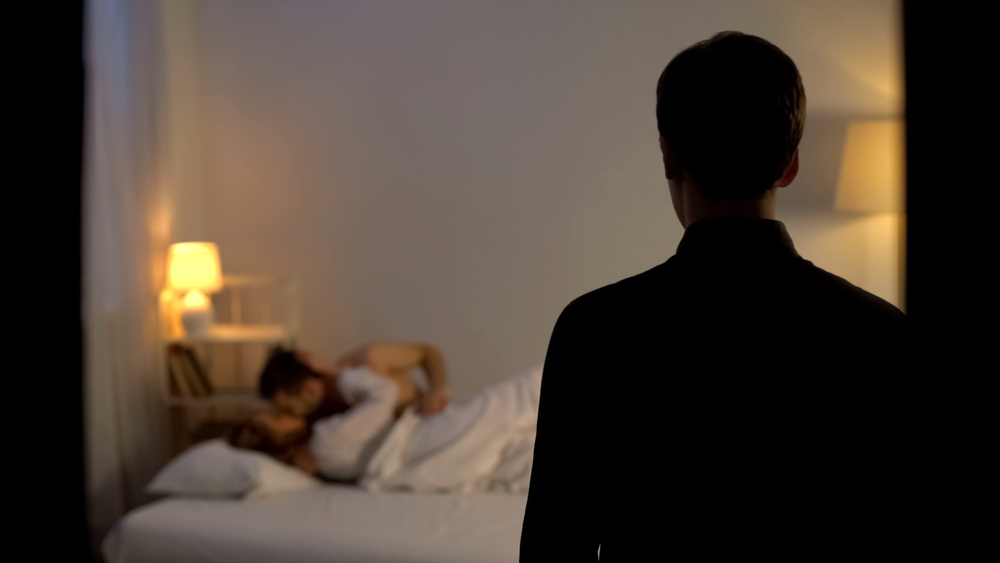 Discovering your spouse has been unfaithful can be one of the most painful, and in some cases unbearable, moments in life. If you're facing that, know you're far from alone. According to national statistics, approximately 20% of men and 13% of women cheat on their spouses, and that number increases with age. But those statistics are based on admittance, and the numbers can actually be closer to the 70% mark. Regardless, the fact that you've been living and sharing intimacy with a cheating spouse is never a pleasant discovery for a loyal partner. But knowing the pain and devastation that type of betrayal can cause, why do spouses cheat?
Low Self-Esteem
Healthy adults don't need constant validation to feel their own worth, but everyone feels depressed or at least inadequate from time-to-time. Those who don't receive the validation they need from their spouses during those times often look for it elsewhere, and it can lead to infidelity when the attraction and appreciation are mutual. While that ego boost may feel good at the moment, it's usually short-lived. That can create a cycle of searching for that boost, cheating, and crashing before coming clean or being caught by your actual partner.
Emotional Neglect
Women are more likely than men to claim emotional neglect as a reason for infidelity, but it can be a serious issue for either gender. Your spouse is expected to provide the emotional validation you need. But when that is gone in a marriage, one or both partners can search for it elsewhere. Emotional connection outside the marriage can evolve into an emotional affair. And that can lead to sexual infidelity.
Boredom or Revenge
Boredom often occurs in even strong marriages, but when it's chronic or consistent, it can be partnered with the need or desire to seek revenge on the other spouse for their perceived disinterest. That revenge then snowballs into a sexual affair. When the infidelity is just due to boredom, it can also be due to sensation-seeking, a psychological need to feel new or intense feelings to combat the loneliness and regain some personal worth–regardless of the consequences.
Infidelity Is a Family Affair
Children have several influences in their lives, but their parents always lead the pack. When it comes to infidelity, however, children have strong views of the subject through all phases of life. And yet, according to studies, adults who had at least one cheating parent are at least twice as likely to cheat on their spouse or committed partner at some point. While this obviously doesn't always occur, it is important to know your partner's family history to realize that your relationship risk factors could be affected.
Sexual Dissatisfaction
Sexual dissatisfaction is probably the most common reason for infidelity, regardless of gender, age, or length of marital time. That can include lack of sexual attention in the marriage, differences in sexual needs, desire for extra or multiple partners, falling out of love with your current partner, lack of physical attraction/validation, and overlapping emotional disconnection. If you're concerned about a cheating spouse or have serious suspicions that you can't prove, give us a call. The right Detroit private investigator will find the answers you need to move forward with your life.
https://www.cheatingspousepi.com/wp-content/uploads/2021/05/shutterstock_1202717326-1.jpg
563
1000
devcheat
https://www.cheatingspousepi.com/wp-content/uploads/2019/03/asg-logo3.png
devcheat
2021-05-13 13:32:46
2021-06-13 17:18:49
Infidelity and Why Spouses Cheat